PURPLAN deliveres the whole plant construction out of one hand. To keep production downtimes to a minimum and to commission the equipment as fast as possible, a high degree of prefabrication is necessary. Therefore, all departments work close together. Starting with a feasibility analysis followed by CAD-Design, the result will be a highly-detailed bill of material. Depending on the project's scope, we distinguish between Basic Engineering, Extended Basic Engineering and Detailed Engineering. We believe, that thought-out planning and precise design are the key for a successful technical realization.
Furthermore, PURPLAN can also lead discussions with regional authorities and government agencies regarding approvals and permits.
Prozessvorgaben und Angaben fixieren
Konzepterstellung
Machbarkeitsstudien
Massen-, Energie- und Stoffbilanzen
Behörden- und Sicherheitsengineering/Genehmigungsplanung
Kostenerfassung/ Budgetplanung/Investitionskostenermittlung
Betriebs- und Anlagenkonzepte
Verfahrensfließbilder/PDF (Process Flow Diagram)
Prüfung von Standortbedingungen und Infrastruktur
Sondierung des Planungsrechts
Check umweltrechtlicher Aspekte
Umweltrechtliche Gehnehmigungsplanung
Abstimmungsgespräche mit beteiligten Behörden und Institutionen
Antragskonferenz
Definition der Antragsgegenstände
Immissionsprognosen
Brandschutzkonzepte
PAAG- Analysen, Sicherheitsberichte
Vorprüfungen nach UVP, Artenschutzprüfungen
Unterstützung beim AZB
Abgleich mit Schlussfolgerungen BREF
Gefährdungsbeurteilungen
AwSV- Konzepte - Erstellen und einreichen der Antragsunterlagen
PURPLAN uses the latest laser scanning technology to capture your existing facility conditions. With PURscan we enable a virtual inspection of your plant. We combine the accuracy of the point information with the real views generated as panoramic photos during the scanning process. This means that all geometry and texture can be realistically displayed down to the last detail.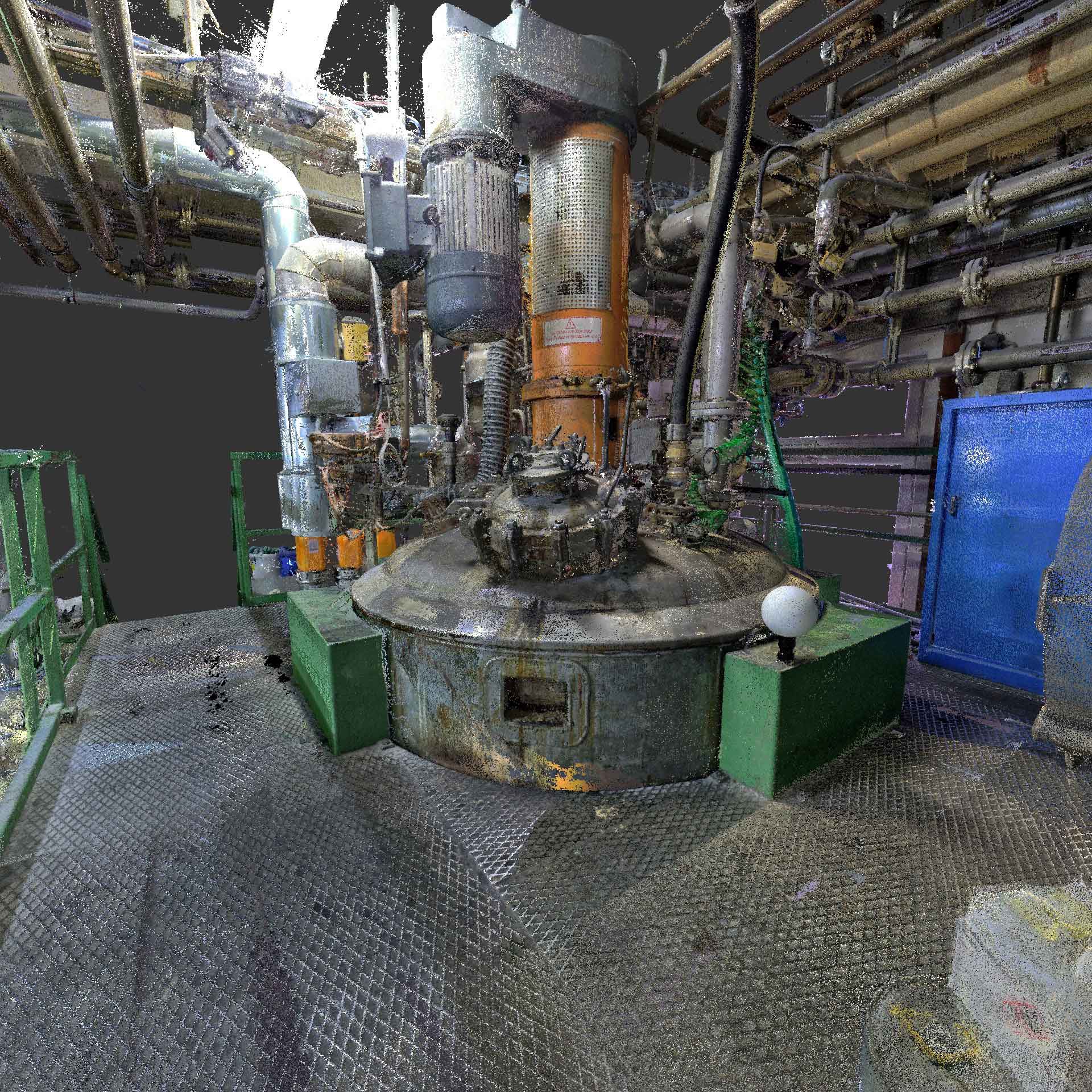 As-Built/Aufmaß/3D-Laserscan
3D-Layout-Planung/3D-Planung
Verfahrenstechnische Auslegung
Terrestrisches 3D Laserscanning (Faro 70S)
R+I Fließbilder (Autocad PID)
Betriebs- und Verfahrensbeschreibung
HAZOP-Studien/CFD Studie/Risikoanalyse
Ex-Schutzpläne
Alarm- und Gefahrenpläne
Schaltplanerstellung (EPLAN P8)
Behördenengineering
Schallprognosen
Geruchsprognosen
Immissionsprognosen
Rohrtrassenplanung/Rohrleitungsstudie
Studien Trassenbelegung
Halterungskonzepte
Stahlbaukonzepte
Massenauszüge Rohrleitungen und Stahlbau
Investionsplanung/Budget/Kostenerfassung
Terminplanung
Raumprogramme
Entwurfsplanung Bauwerke und Außenanlagen, TGA
Projektzeitplanung
Brandschutzkonzepte
Tragwerkplanung
Bauablaufplanung in Abstimmung mit Produktion und Fremdgewerken (Hoch- und Tiefbau)
SIL-Betrachtungen
Automatisierungskonzepte
Anträge gem. BimschG
AwSV Konzepte
Genehmigungspläne, Lagepläne
Bauanträge und Bauplanung
Detailplanung mit CAD/3D-Visualisierung
3D-Rohrleitungs- und Stahlbauplanung
Detailkonstruktion von Sonderlösungen (Inventor)
Rohrstatik (Rohr 2)
Statische und dynamische Strukturanalyse von Rohrleitungssystemen
Statische Nachweise Stahlbau
Statische Nachweise Rohrleitungen
Stressberechnungen/Druckstoßberechnungen
Auslegungen von Equipments, Rohrklassen und Bauteilen
Spezifikation der wesentlichen Beschaffenheitsanforderungen von Hauptkomponenten und Armaturen
Erstellung bzw. Detailierung von Ausschreibungsunterlagen
Flanschnachweise
Fertigungsunterlagen
Betriebshandbücher
PURstorage – Bulk Storage
The construction of bulk tank storage and handling is one of the core competencies of PURPLAN. Our intelligent solutions also have an eye on the networking of the plant to the entire business, as well as on all environmental aspects.
Bulk Storage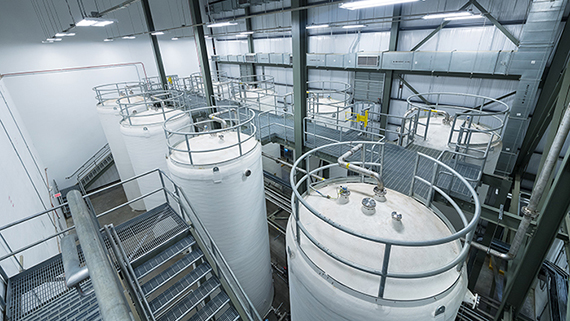 PURplant – Reaction Plants
The challenge of modern synthetic resin production is to manufacture low cost and reproducible products. PURPLAN reaction systems assure this, being precisely tailored to customer requirements as well as to the production situation on site.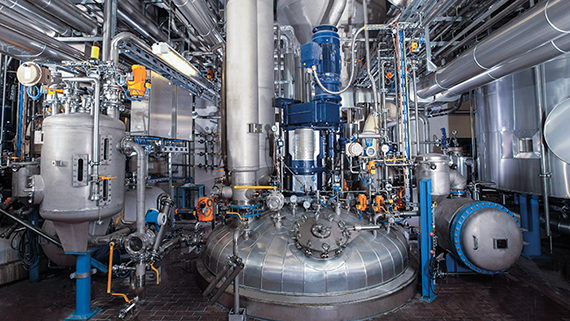 PURutilities – Supplying Facilities
Many manufacturing processes require the use of heating or cooling. We ensure that these are delivered reliably from the outside and planning is already planning the optimal integration of our supply systems into the overall system.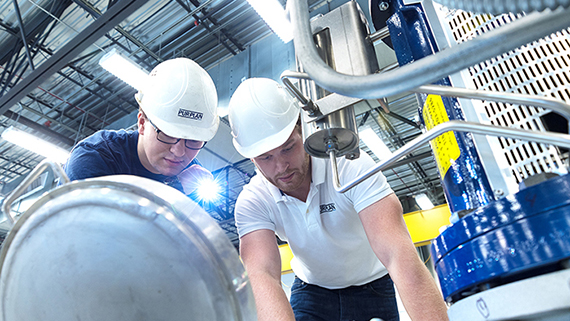 Previous
Next